Back
Vesuvius India helping the disadvantaged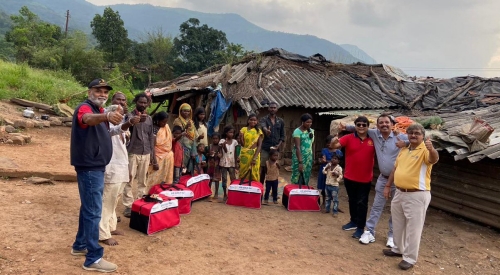 Vesuvius colleagues around the world get involved in their local communities, with our colleagues in India very focussed on helping the most disadvantaged in society
Foseco India have been helping the local Rotary Club to support disadvantaged families in the local area, making a donation towards the distribution of "Happy Family Kits" of useful household items.
Rotary Clubs around India have distributed over 1000 of the kits which contain a biomass cooking stove, solar lamp, first aid kit, rubbish bins, napkins, soap, sanitary pads, face masks and a tarpaulin, and come in a large robust travel bag.
In another programme, Vesuvius teams collected clothing to support the work of the Society for Protection of Children in India, which has worked with deprived children, mostly girls, for the last 120 years.