Back
DuraFlex* long-life ladle shroud improves operations, safety, flexibility and sustainability for our Customers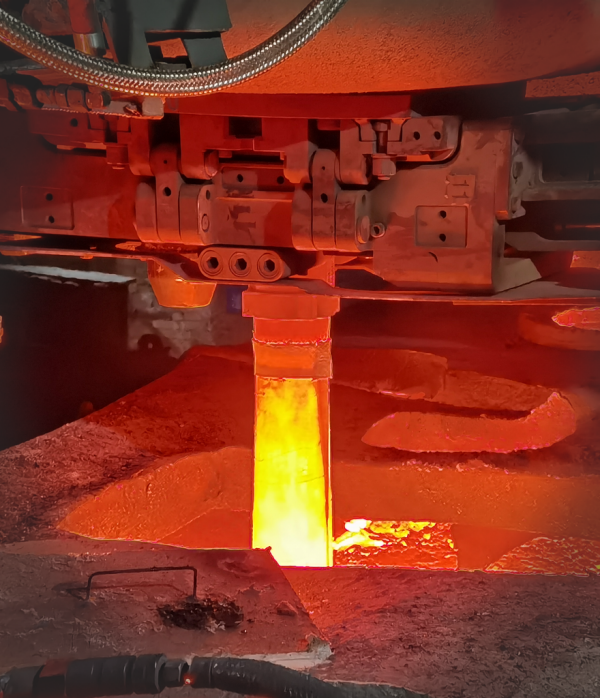 The Vesuvius DuraFlex* long life ladle shroud offers significant operational and environmental benefits to customers.
The ladle shroud is a refractory tube located between the ladle and the tundish whose main function is to protect the steel flow from secondary oxidation. Ladle shrouds do not require preheating before initial use but do if they are to be re-used after cooling down.
The patented and leading technology used in its production gives the DuraFlex* ladle shroud enhanced durability. This reduces the risk of having to change the shroud before the ladle is empty, thus interrupting the consistent flow of metal to the tundish, and the potential downgrade of the quality of the steel being cast. It also enables re-use of the ladle shroud without preheat after completely cooling, giving our customers greater flexibility in optimising their operations.
With average shroud life increased by 100%, this leads to fewer ladle shroud changes - meaning less risks for operators, a reduced potential for downgraded steel and fewer interruptions in the casting process. The knock on effect of this can be the ability to keep lower refractory inventory and fewer forklift truck movements on the shop floor.
Longer life and re-usability reduce shroud consumption. This translates into less waste to dispose of with an associated, positive environmental and operational impact.
* Trademark of the Vesuvius Group of companies, unregistered or registered in certain countries, used under license.