Back
Hand safety initiative part of global programme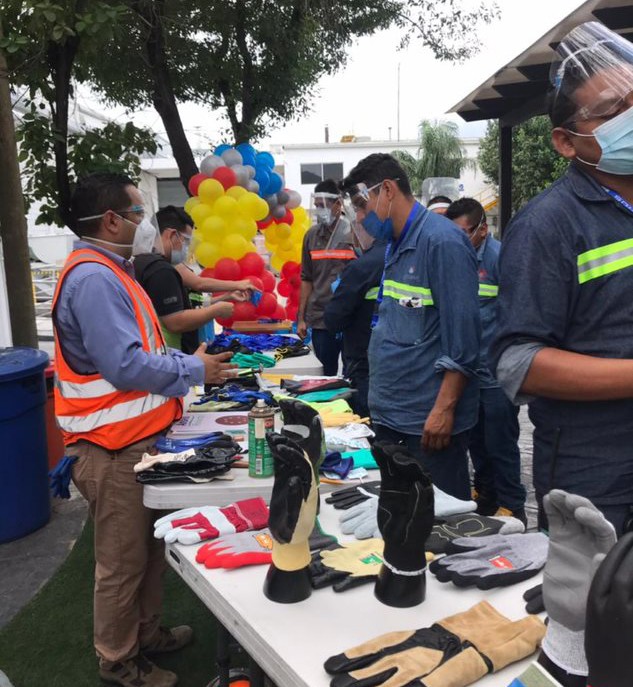 The safety of our colleagues is our number one priority and around the world a range of activities is undertaken to raise awareness at many levels.
Colleagues in the San Rafael plant in Guadalupe, Nuevo León have taken part in an innovative and very colourful programme of activity to promote hand safety at work.
The first phase of the programme was a competition where colleagues were asked to come up with a "hand safe phrase", a catchy slogan that would stick in people's minds.
Secondly, the site held a special event with four activities including a display of security gloves and a risk identification activity.
And finally, site staff created a giant mural featuring multi-coloured cut outs of hands which were then signed by more than 150 administration and production workers. The hands were then put together in the mural in the dining room entrance, where it will be a constant reminder of the need for safety at work.