Back
HSE Awards won by Vesuvius India Customer Location Team in 2020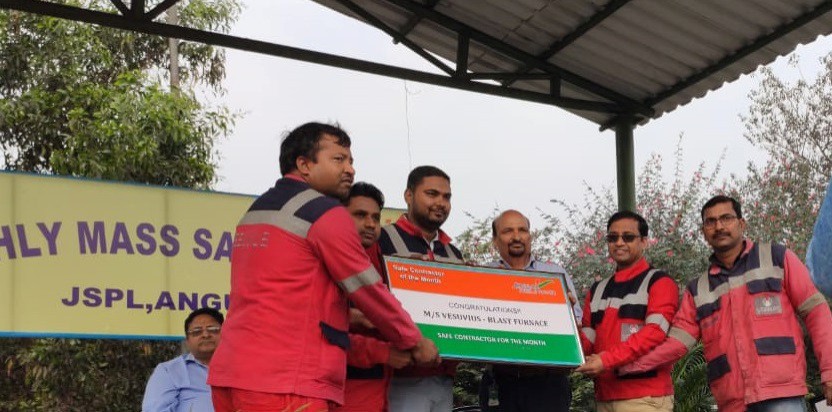 Vesuvius employs over 1000 people who work at customer-location sites in India. In recent years, we have brought a real focus to develop our safety leadership at these sites, seeking to ensure that Vesuvius safety standards are observed and maintained even though the site is not one operated by Vesuvius. We have not experienced any LTIs in these locations for more than two years – the equivalent of more than 5 million hours of work.
In 2020, these efforts were recognised in several of our customer-location sites, with our teams maintaining a superb safety record, despite lockdowns, travel restrictions and manpower shortages, and receiving a range of awards for their performance and contribution.
Ten safety awards were received from major customers, including JSW Vijayanagar, TATA KPO, AM/NS Essar and JSPL Angul.