Back
Masterchef comes to Monterrey to promote healthy eating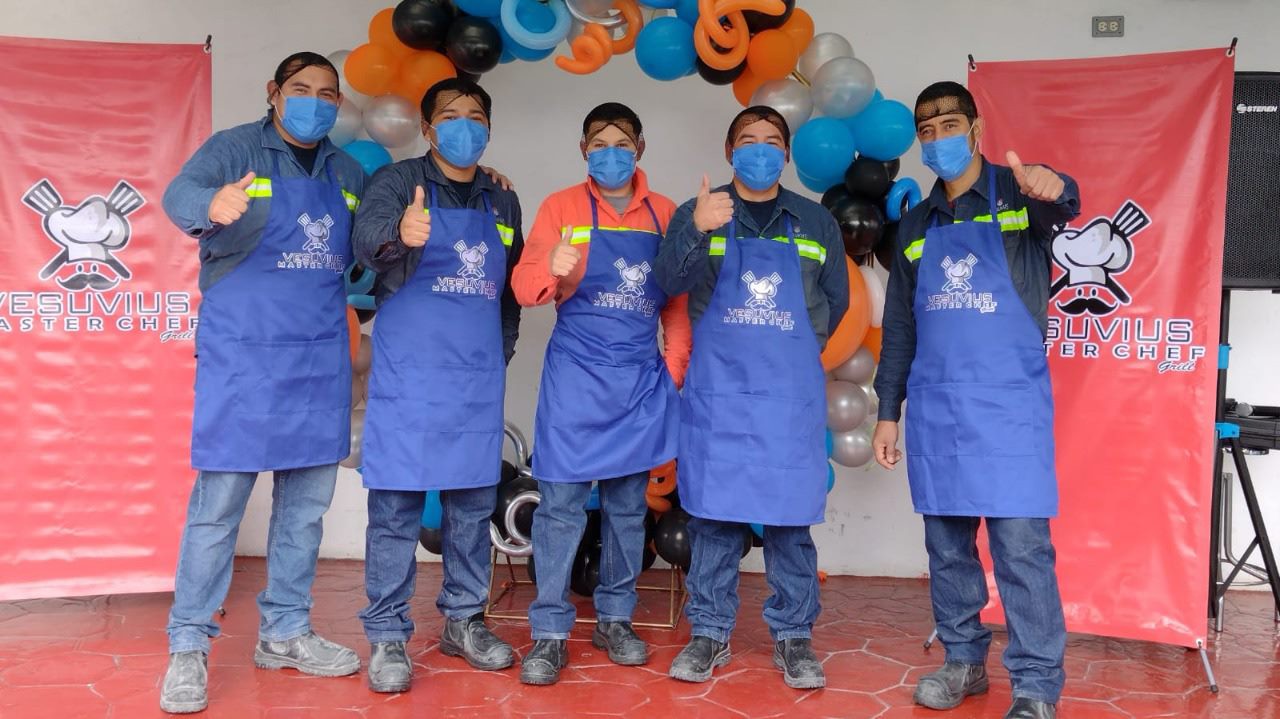 Vesuvius is keen to promote healthy lifestyles to our people and supports a range of activities to raise awareness of the importance of healthy eating and exercise. Vesuvius colleagues in Monterrey have taken part in a terrific healthy eating promotion - the first annual Vesuvius Masterchef BBQ.
Five teams of five people were challenged to prepare a complete healthy meal including starter, main course and dessert, all prepared on a barbecue grill.
The teams had two hours to complete their meals and their efforts were impressive with the presentation of dishes worthy of a professional. Once complete the dishes were evaluated by a panel of five judges and a guest chef.
Finally, the teams with the most healthy and delicious meals were awarded prizes, with the winning team receiving the barbecue.