Back
Vesuvius supports safety at customer site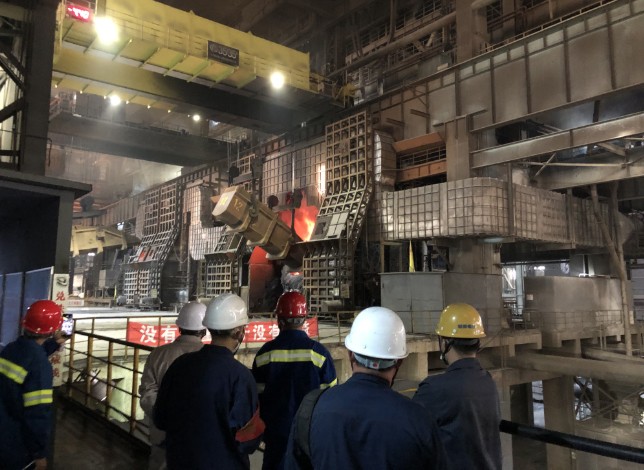 Vesuvius' commitment to health and safety goes beyond our own staff to our customers as well, many of whom will seek our support to improve safety at their sites.
Chaoyang Steel plant in China is part of Anshan Steel Group and a loyal long-term Vesuvius customer. In 2021, Chaoyang contacted Vesuvius to conduct some consultations on safety management and onsite training for the steel plant management. Chaoyang wanted to achieve better safety performance and ensure that safety was embedded in daily routine and behaviour.
Vesuvius called on the skills and experience of our management team and HSE professionals to organise the training and share our insights into best practice in site safety.
A seminar was organised to discuss production safety, maintenance, and non-standard work safety challenges. Practical safety topics were shared, the customer presented their daily difficulties and questions, which were answered by our team with practical solutions. Our team covered the establishment of a safety culture and the setup of effective processes and HSE framework.