You are viewing solutions for region:
USA / Canada
Back
The major roles of the Ladle Shroud and Gaskets are:
To protect the steel stream from re-oxidation between the ladle and tundish
To introduce the steel into the tundish with minimum risk of tundish powder entrapment
These roles are essential for most of steel grades and steel applications.
Vesuvius teams combine their respective skills and experience in material selection and refractory design to offer a wide range of custom tailored Ladle Shrouds and Gaskets that can answer each steel producer's needs.
Ladle Shrouds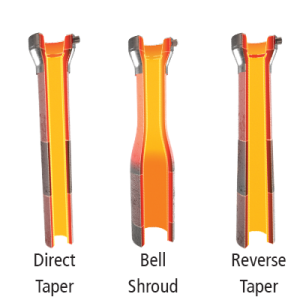 Backed to Vesuvius' high performance materials and engineered design solutions, Vesuvius Ladle Shroud solutions can:
Ideally protect the steel from re-oxidation
Allow submerged opening
Operate without the need of pre-heat
Achieve longer life with specific finite-element flange designs
Maximize shroud re-use by oxygen cleaning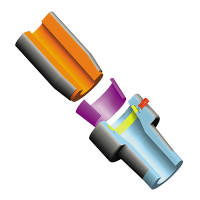 Airtight Gaskets
Vesuvius supplies airtight gaskets to improve the connection between the Ladle Shroud and Connector Nozzle. The roles of the gaskets are:
To minimize the risk of air ingression between refractory components, and the resulting risk of downgraded steel
To protect the refractory contact surface for longer life
Main features:
SealbindTM gaskets – Standard or Expanding, create an effective air tight solution and compensate for surface irregularities that may occur during use. Expanding models improve the seal in use with increasing temperatures.
Reduce nitrogen pick-up
Improve steel cleanliness by preventing inclusion formation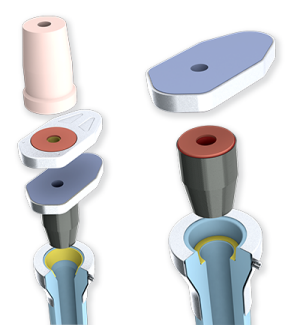 Metal Tight Gaskets
This type of material has been specifically designed for areas where steel penetration is highly undesirable.
These most critical areas are generally within the ladle sliding or rotary gate system, typically between the stationary plate and the lower nozzle or between the sliding plate and the collector nozzle.
Main features:
Benefits for using SealbindTM gasket for these applications:
Ultra-safe, highly resistant to steel penetration
Consistent & no waste by application of a pre-made gasket
Simple and easy to apply and remove
Available in various sizes and thickness to fit with application