You are viewing solutions for region:
France
Retour
Solutions for Direct Fired Heaters

Fired heaters are primarily insulated boxes that are heated internally by a series of burners. This is done to heat the process fluid which usually transverses the heater in steel tubes. The major use of refractories in this type of unit is to thermally insulate the steel shell. Vesuvius supplies two types of materials for this application - refractory ceramic fibre and insulating castables.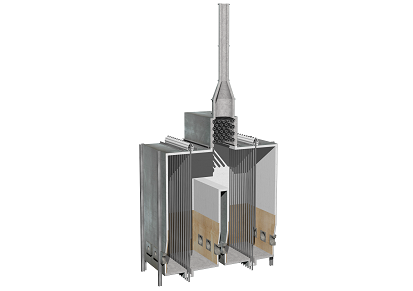 Trough
CER-WOOL* ceramic fibre products
Radiant Floor

MOLDIT* general purpose super duty castables
CRITERION* high alumina low cement vibration castables
CERGUN* TG132 high alumina gunning mix
Radiant Lower Walls
Radiant Upper Walls
LITE WATE* medium weight insulating castables and gun mixes
CER-WOOL* ceramic fibre products
Radiant Roof
Convection Section
LITE WATE* light and medium weight insulating castables
CER-WOOL* ceramic fibre products
Stack
Header Boxes
CER-WOOL* ceramic fibre products
Doors, Pigtails, Seals
Vacuum Formed Sites and Frames