You are viewing solutions for region:
Turkey
Geri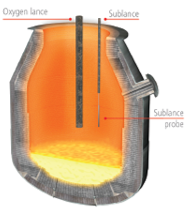 The SUBLANCE probes, used with automatic measurement systems, are designed to reduce the tap-to-tap time in the converter, avoiding direct and indirect costs due to the rotational movement of the converter (tilting). The available SUBLANCE sensors meet all measurement and sampling needs in all possible combinations. Furthermore, they can determine the level of the bath in the converter.
The SUBLANCE sensors are customized according to the specific needs of each customer.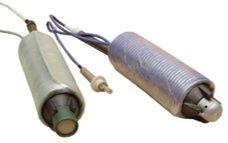 DROP SENSOR products are used in BOF, during refining, to determine the bath temperature, or after blowing to determine the bath temperature and oxidation level.
They replace, with economical advantage, the traditional Sublance sensors for small/medium sized BOF.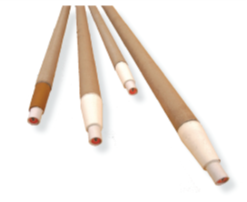 Our economical Oxygen probes measure the temperature and ppm of free Oxygen in the liquid metal in less than 10 seconds. The information can be used as a quick %C check and to determine the amount of deoxidizers and other alloys to add at tap.