You are viewing solutions for region:
France
Retour
Temperature Measurement – Spot and Continuous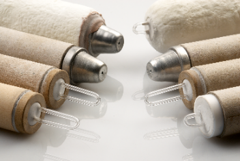 The manual dip temperate is the quickest way to get a spot reading of how hot or cold the bath temperature is. Available in standard versions and types with splash or non-splash cardboard tubes from 6 to 96" long.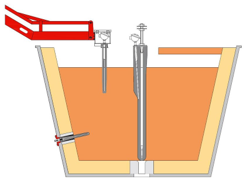 Monitoring the temperature of the molten bath at a fixed and consistent location has become a necessity for caster optimization. Vesuvius offers the largest range of products to fit our customers needs, from the reusable sensors in the ACCUMETRIX® system, to the through-the-wall mounted ACCUCONE® system, and the new non-contact ACCUOPTIX® continuous temperature monitoring systems.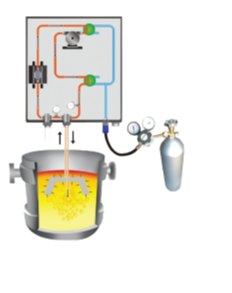 The Hydrogen measurement system was developed to promote instantaneous measurements of dissolved hydrogen in liquid steel. Because of its accuracy and its rapid response time, it can be used in critical applications in the steel manufacturing process.
This system measures the amount of hydrogen dissolved in bath and through the thermal conductivity of the returned gas then correlates the reading to the amount of hydrogen in the steel, according to Sievert's law.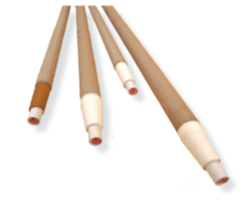 The rapid determination of the concentration of soluble aluminum in the liquid steel has been made by electrochemical oxygen sensors.
Our Oxygen probes measure the temperature and ppm of free oxygen in liquid metal, in less than 10 seconds.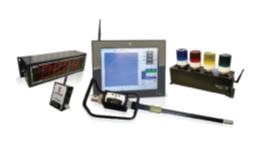 In terms of low Al concentration, the Aluminum is very close to equilibrium with the Oxygen. Thus the Oxygen activity measured by conventional sensors is quite well related to the Aluminum concentration.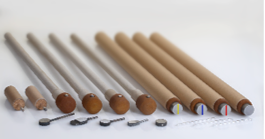 We supply a wide variety of samplers specifically developed to collect samples at all processing stations. They provide a fast and reliable method of obtaining samples of liquid metal. The samples are solid, homogeneous and representative, in accordance with the requirements of the analysis by spectrometry or combustion.