You are viewing solutions for region:
Poland
powrót
The major goal of the Purging Plugs and Systems is to stir steel in ladle, aiming at:
Desulfurization
Reduction of non-metallic inclusions
Uniform distribution of temperature and alloy additives
Steel cleanliness
Vesuvius brings the appropriate plug design to perfectly balance bubble volume, size and flow rate, combined with all needed ancillaries, including user-friendly and safe setting systems.
Purging Plugs and Related Systems

Vesuvius Ladle Purging Solutions combine top quality material, optimum design and on-site experienced service, with practical support of our different teams, involved in:
Product Development
Computational Fluid Dynamics
R&D and Design
Site Service (Application Specialists and Technicians)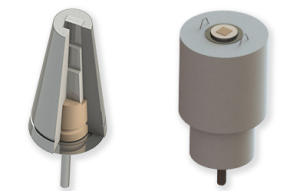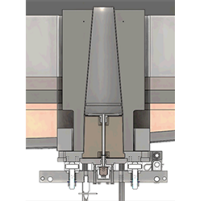 Main features:
Housing Blocks to receive purge plugs: Wear resistant materials to cope with high local turbulence and with consistent dimensional control to fit the purge plug.
Purge Plugs:
Uni or omni-directional, porous or with slots, several designs
Large material portfolio to select with our specialists
Plug and Block Assemblies (PBA) reduce your installation challenge and risk.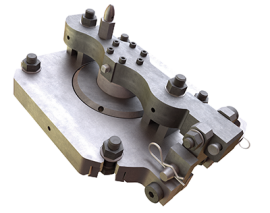 Safety System (IPV):
Total safety
Cost effective, simple assembly and no gas leakage
Miscellaneous: Complete set of products and systems to manipulate, install, extract and repair your purging solution.