You are viewing solutions for region:
Brazil
voltar
The major roles of the Ladle Gate Refractories and Ladle Gate Systems are:
To adjust the steel flow from ladle to tundish
To minimize the risk of steel re-oxidation
These roles must be achieved at a minimum overall cost for the producer.
Vesuvius teams combine their respective skills and experience in material selection, refractory design and system inventiveness to offer a wide range of Ladle Slide Gate Refractories and Systems that can answer steel producers needs.
These gate solutions can be combined into a more global solution with Ladle Shroud and Gaskets, Automatic Flow Control, Gas Inerting or Robotic Solutions, all possibly supplied by Vesuvius.
Ladle slide gate refractories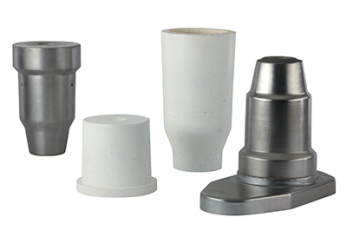 Utilizing Vesuvius' high performance refractories and engineered design solutions, Vesuvius Ladle Slide Gate materials can:
Reduce ladle turn-around time
Enable more efficient ladle management
Reduce overall ladle refractory, labour and energy costs
Main parts and main features:
Well Blocks and Nozzles:

OPTIMAX™ High Performance Refractory Castables
High density / low porosity
High strength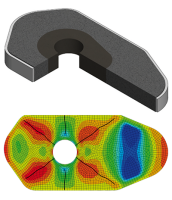 Plates:

CDT™ (Composite Design Technology) Slide Gate Plates
High corrosion resistance
Improved thermal shock resistance
Optimized Plate Design:

Optimized refractory plate design for plate crack control
Finite element studies to predict thermo-mechanical behaviour and thus create the required stress pattern within the plate.