You are viewing solutions for region:
Turkey
Geri
Controlling the flow of steel from the tundish to the mould is very important for Bloom and Billet Casters with flow control valve. It strongly contributes to the ability to produce the optimum steel quality with the maximum caster safety.
Achieving the highest steel quality and minimizing production downgrades or stops requires:
a precise and reliable control of the molten steel that guarantees a stable, level meniscus
an optimized introduction and distribution of steel in the mould
an appropriate formulation and consistent distribution of mould flux
Vesuvius brings its skills and experience to develop and service cutting edge solutions that maximize production quality and throughput with the highest level of safety. The integration of Avemis, Sert Metal and Metallurgica enlarged the Vesuvius portfolio and experience in this field.
Solutions are available for tundishes equipped with either slide gates, stoppers or calibrated nozzles.
Shroud
VISOTM Shroud : Tundish to Mould shrouding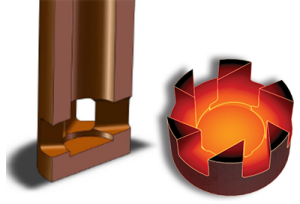 Primary function and objectives of the shroud:
controlled submerged entry and distribution of molten steel from tundish to mould
thereby preventing reoxidation of the steel and improving quality
Main features:
Most commonly isostatically pressed tube (VISO™)
Occasionally extruded clay graphite (VAPEX™)
Tailored to each individual requirement and condition through:

Vesuvius flow modelling expertise and global facilities
Vesuvius refractory material expertise.

Depending on caster specific flow control system, the shroud can be:

SEN: one piece Submerged Entry Nozzle
SES: two pieces Tundish Nozzle and Submerged Entry Shroud
Level Control
AMLC: Automatic Mould Level Control and associated flow valve refractories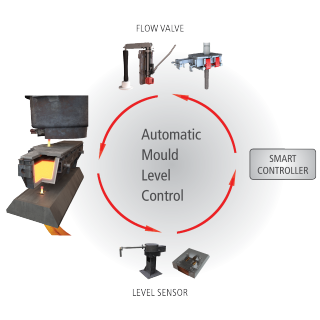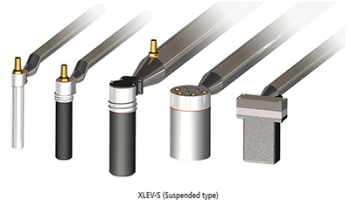 Extensive Flow Valve offering

Primary objectives:
Provide accurate and fast flow control adjustment from tundish to mould
In some cases, be flexible to operate the same caster either with a flow control valve or with a calibrated nozzle & calibrated nozzle changer.
Main features:
Availability of different flow valve designs that will cover all casters needs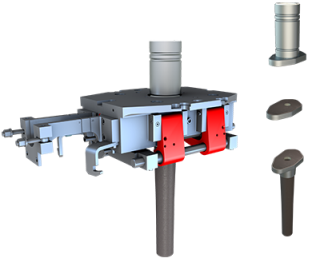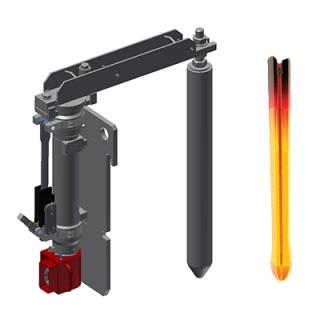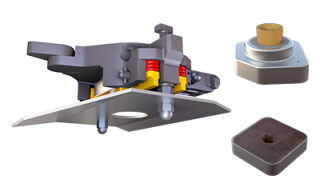 Smart Mould Level Controller

Primary objectives:
Drive the flow valve to minimize meniscus deviation
Self-adapt to perturbations in process
Main features:
Decide in real time the best control strategy along casting sequence
Minimize meniscus fluctuation when strong perturbations occur
Optional functions: strand Autostart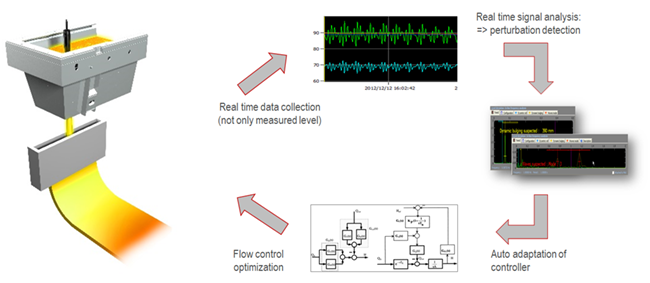 Gas Inerting
Inert Gas Control for steel protection

Primary objectives:
Management of inert gas application to reduce risk of air ingression
Main features:
Multi-channel control panel, using mass flowmeters
Double line per loop with back pressure measurement (option)
3 operating modes (option): Automatic Flow Control, Automatic Pressure Control, Manual
Flux Powder
Flux Powders and Distribution Mechanisms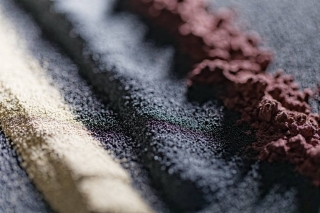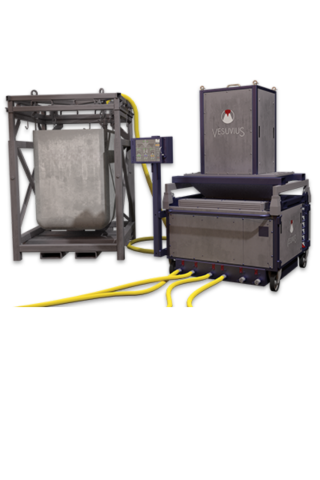 Primary objectives:
Create lubrication layer between steel shell and mould faces,
Protect steel top surface from re-oxidation and heat loss,
Control heat transfer between strand & mould,
Capture inclusions floating to top surface
Distribute the flux regularly over the steel surface